What?
The "Franse Bib Vlaanderen" (French Library for Flanders) is the place to be to find materials about French (education) and France.
For all those interested in the French language and culture: teachers (all levels and ages), children, pupils, students, those who prepare for a DELF/DALF exam, those who are looking for French films, ...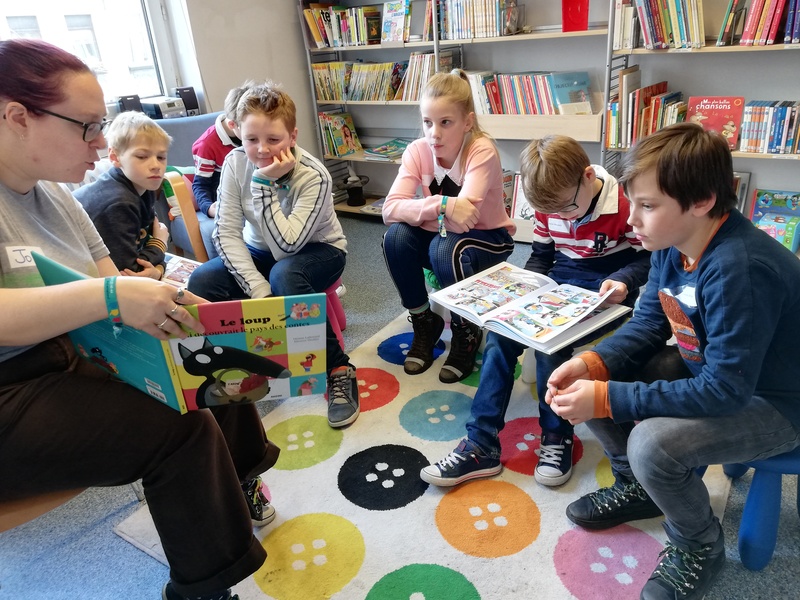 Practical details
Contact:
Librarian: Liesbeth Mortier
Krijgslaan 22 - 9000 Gent / 09/242 82 47
bibliodoc@telenet.be
Opening hours:
Monday 09:30 AM-12:30AM
Wednesday 11 AM -12:30 AM | 1:30 PM - 7 PM
Friday 09:30 AM-12:30 AM | 1:30 PM - 5 PM
Closed: Christmas Holidays & 15 July til 15 August.
Free acces.
All publications can be borrowed for 3 weeks.
To subscribe to our newsletter, please contact bibliodoc@telenet.be
Follow us on Facebook!
The collection
Handbooks and educational materials for teachers
Books about didactics, education, bilingualism ...
More than 1000 French films and cartoons
Magazines for children, teenagers, adults
Language games for all levels
French literature
Childrens' books, songs, themed books
Comic strips
Activities
Free guided visits (for pupils, students, teachers, ...) are possible on request. For students in teacher training, these can be combined with a free info session about the Roeland projects and a creative workshop in French.