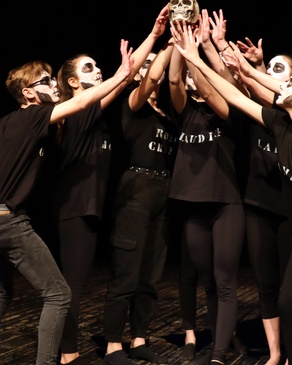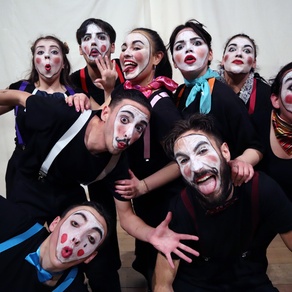 Artscène
Drama is a great tool to learn foreign languages as it increases teenagers' motivation and enthusiasm. That is why Roeland organizes two annual drama festivals for young people aged 13-18: Artscène français and Artscene All English.
The festival is aimed at English and French teachers from Flanders who would like to put up a play in English or French with their pupils.
REGISTER
The project
During the school year the pupils rehearse at the school on a weekly basis. The teacher can choose to direct the play himsel/herself or to work with a Roeland theatre instructor.
max. 15 pupils aged 13-18 years
the school pays the theatre instructor for 45 hours of rehearsal
The festival
In April/May it's show time! The groups meet at the theatre festivals in Ghent. They perform their play, watch the others perform, take part in forums and theatre workskops.
With Flemish and foreign groups.
Lodging is possible at a youth hostel in Ghent.
Documents: